Personal homepage for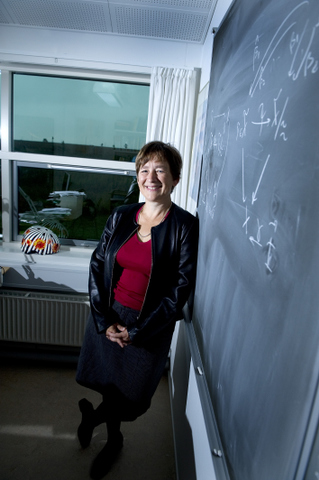 (Fotograf: Lars Horn, Baghuset.2011)
Lisbeth Fajstrup
M.Sc., Ph.D., Associate Professor
Department of Mathematical Sciences

Aalborg University
---
Welcome
to my homepage. I am a mathematician at Aalborg University, Department of Mathematical Sciences. My research these days is in the new field: Geometry and Topology with applications in Computer Science. I made a poster presenting our work. My first ever Beamer poster...
The university database of publications has me here. A CV from 2019.
---
Blogging
The department has a blog where we write about maths - new and old.
I have been the main author of the Danish blog Numb3rs. I try to explain the maths in the TV-series Numb3rs. Both blogs are in Danish
Teaching
Findes mest i Moodle. Mapprojections (in Danish, but with links to pages in English)

Diverse
Indslag i 24 Nordjyske om Sommertræf 2008 for kandidatstuderende i matematik En wmv fil.

---
A newspaper article which I wrote for the World Math Year. (in Danish). At some points, pi has become p, but it is not hard to see where.


---
Office
Skjernvej 4a,9220 Aalborg øst
Address
Department of Mathematical Sciences
Aalborg University
Skjernvej 4a; DK-9220 Aalborg ěst; Denmark.
Tel: +45 9940 8848 Email: fajstrupxxx@xxxmath.aau.dk Do not write the x's
---
Please report bugs or comments to fajstrupxxx@xxxmath.aau.dk Do not write the x's