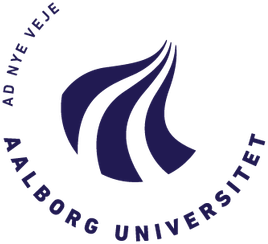 Effective models, critical phenomena and spectral methods in Quantum Transport.
Aalborg, September 30th - October 2nd (2021)
(dedicated to Arne Jensen's 70th birthday)
Description:
The talks will cover various topics like spectral analysis of quantum Hamiltonians, quantum statistical mechanics,
adiabatic quantum transport, scattering theory, and interacting many-body systems.

The scientific program will start at 9:50 a.m. on Thursday, September 30th, and finish at 3 p.m. on Saturday, October 2nd.

All talks will be 35+10=45 minutes long, including discussion.

Arrival: Wednesday, September 29th. Departure: Sunday, October 3rd.
Conference venue:
Musikkens Hus. Use the main entrance and ask at the desk for restaurant Fauna. It is located on the first floor.
Conference hotel:
Contact:
Horia Cornean (cornean@math.aau.dk)

Amra Ibrisevic, conference secretary (amra@math.aau.dk)
Program for Thursday, September 30:
Program for Friday, October 1:
Program for Saturday, October 2:
10:00-10:45 Ira Herbst (University of Virginia): The Howland-Kato Commutator Problem. (abstract, pdf)

10:45-11:30 Bernard Helffer (Nantes): Spectral analysis near a Dirac type crossing in a weak non-constant magnetic field. (abstract, pdf)

11:30-11:45 break

11:45-12:30 Radu Purice (IMAR, Bucharest): Some results concerning the spectral regularity of magnetic Hamiltonians. (abstract, pdf)

12:30-13:15 lunch

13:15-14:00 Gheorghe Nenciu (Romanian Academy): Essential self-adjointness of symmetric first-order differential systems and confinement of Dirac particles on bounded domains in Rd. (abstract, pdf)
Other participants:
Arne Jensen, Horia Cornean, Jacob Schach Møller, Oliver Matte, Morten Grud Rasmussen, Benjamin Støttrup, Kasper Studsgaard Sørensen.
Sponsors:
Danmarks Frie Forskningsfond bevilling 8021-00084B

Institut for Matematiske Fag, AAU
Updated: September 28, 2021.