DIFFERENTIAL GEOMETRY AS YOU NEED IT IN SCIENCE AND ENGINEERING - 2010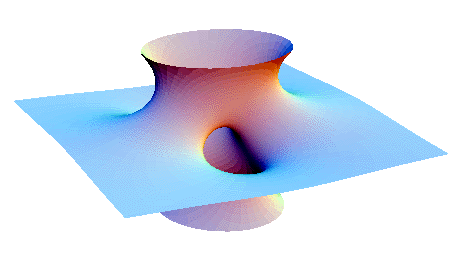 Time and place:
When?
Dates: September 13, 15, 17, 21, 23, 27.
Time: 8:45-15:30.

Where?
Fredrik Bajersvej 7G 5-109
Lecturers:
Course Literature:
Loring W. Tu, An Introduction to Manifolds, Universitext, Springer-Verlag, 2008, ISBN-13:978-0-387-48098-5.
The university at Fredrik Bajersvej 7 has a few copies left.
An e-book version is available at the university library.
Supplementary reading: Software: Lecture Plans (will be posted when final): Please find below the lecture plans for each day -- with a flag for the newest ones.
These plans and additional material will be uploaded as soon as they are established.
Homework problems
Homework set 2 (please use the corrected version, uploaded on September 29!)
This page is maintained by Martin Raussen, e-mail: raussen(at)math.aau.dk.
---